Amy Moore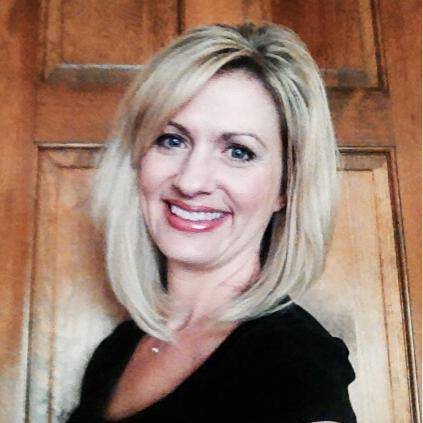 Instructor, RYT 200
Amy first came to yoga in 2001 searching for relief from stress, anxiety, and high blood pressure issues. What she found was so much more. From that first Hatha yoga class she felt an incredible sense of calmness, serenity, and peace. This was a new way of "being," and she knew in her heart that yoga would become an important practice in her life forever.
Working in the medical field as an x-ray technician for a large Orthopaedic office for 12 years and then becoming a full-time stay at home mom to 3 beautiful daughters kept Amy very busy, but her love of yoga kept her searching for more! After many years as a student, Amy decided it was time to leave her comfort zone and become a teacher. She became certified in December of 2014. Amy has also served as a mentor for new teacher trainees at Prairie Yoga.  During her yoga training she also studied the natural healing method of Reiki and became a certified Level II Reiki practitioner with Reiki Master Rev. Shannon Chada at Universal Spirit Yoga.  Amy is also recognized as a registered 200 hr yoga teacher with Yoga Alliance.
Amy's yoga philosophy is, "Come as you are." She believes that when you come to a yoga class you should leave your ego and all expectations of yourself at the door. Come to yoga as you are today, not where you think you should be, always honoring your body and any limitations you may have. Anyone can do yoga, and once you let go of the misconceptions that you have to be a certain size, shape, age, or have tremendous flexibility, you can experience the many health benefits that a yoga practice can bring to you.
Being very spiritual and compassionate in nature, Amy teaches from her heart, incorporating the natural healing modalities of Reiki and essential oils with the intention to help her students achieve harmony and balance of the mind, body, and spirit.  Amy teaches Gentle yoga, Yoga for Seniors, and Mindful Slow Flow Vinyasa. She is also passionate about bringing yoga, meditation, and breath- awareness to those with limited mobility and permanent disability. She currently teaches a Chair/Wheelchair yoga class to the residents at an assisted living facility in North Aurora.
"You have to leave the city of your comfort and go into the wilderness of your intuition. What you will discover will be wonderful. What you will discover will be yourself." ~ Alan Alda