Pat Perrier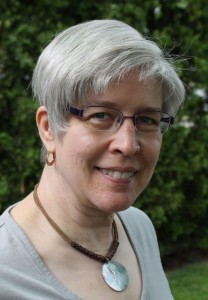 Owner / Instructor, RYT 200
Pat's journey with yoga started as a search for a method to relieve stiffness and pain associated with arthritis. She found a beginning yoga class that fit her schedule and had no idea where it would take her. She discovered what she was looking for – and her study continues.
Since 2005, in addition to regular studio classes, she has taken advanced workshops; she completed her 200-hour Teacher Training at Prairie Yoga in 2014.
She has practiced at Just Breathe since its inception as well as in several local studios prior to that, and has also participated in workshops covering specific types of practice, anatomy, alignment, adjustment, and meditation with teachers including:
Gabriel Halpern, Sudda Weixler, Daren Friesen, Jennifer Weinart, Marinda Stopforth, Dr. Indu Arora, Bhante Sujatha, and Tricia Fiske.
Her yoga philosophy is simple: "Anyone can do yoga. The harmony and stillness that a regular practice creates is perhaps a gradual process, but eventually you realize that this practice is inextricably linked not only to your physical well-being but to your peace of mind as well."
Off the mat, Pat is a writer, blogger, and voice over artist. She holds her MA in Organizational Development and her MBA. She works with her dog Tippi as a therapy team; and is a musician, insatiable bookworm, baker, and knitter.