Sharla Johnson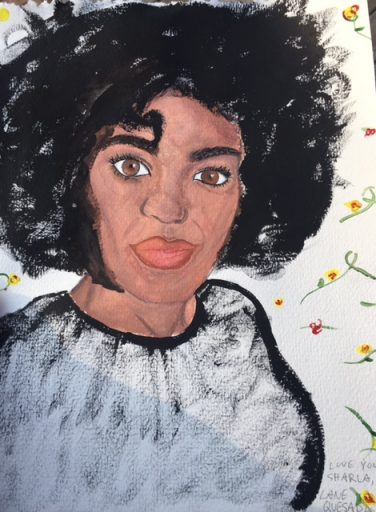 Instructor, RYT 200
when i was a child my father called me patient, my mother called me kind, but my siblings called me things i should probably not write. let's just say they kept me grounded, as siblings should. in elementary school when we journaled and i always wrote about them. and here we are, not much has changed.
thing is, back then i always sorta characterized myself as…nothing. a formless (sometimes purposeless…like my cat) infinite field of love. i felt a nothingness that was liberating. i never minded when people apologetically asked me my gender as i smiled a crooked smile beneath michael jackson (circa jackson 5) curls.
i didn't feel empty simply because i was the neglected middle child. i felt that the vastness of nothing opened up every possible conceivable door to everything.
i once felt nothing-less than everything.
and now i know my dharma, my true purpose, is to help us all remember a simpler time. the yoga studio is the path to finding yourself.
yoga is a practice that has benefited my entire life, including: diet, relationships, time management, intention, simplicity, personal health, mindfulness, compassion, patience, just to name a few.
love is the answer.